| | |
| --- | --- |
| | Archdiocese of New York Reflections |


Continúe abajo para español.   
Ash Wednesday

But when you fast, anoint your head and wash your face, so that you may not appear to be fasting, except to your Father who is hidden. And your Father who sees what is hidden will repay you." From today's Gospel, MT 6, 1-6. 16-18.

If you have ever taken a trip on an airplane, you might agree that the airport is the least pleasant part of the trip. There is the check-in, presenting documentation, going through security, hoping checked bags do not get lost and of course there is all the waiting. Not to mention having to pack your bags properly. In a way the journey begins before even leaving home. It can be very uncomfortable and tiring but we know it will be worth it when we think of the destination we're approaching. 

Today we receive ashes beginning our Lenten journey. The ashes remind us of our mortality and of our greater journey to heaven. Like the airport it can be challenging at times but the destination will be fulfilling. Lent is a season of preparation and recollection where we are reminded of how to best travel through life on our way to heaven. To help show us the way our Church offers us the tools of fasting, prayer and almsgiving. Fasting is a way of emptying ourselves, and making room for what the Lord desires to give us. Through prayer we open ourselves up and express our desire to receive more of the Lord. Thirdly, almsgiving allows us to serve others in a way that is generous and gratifying to the Lord. The three tools, fasting, prayer and almsgiving, help us to live the two most important commandments, "You shall love the Lord, your God, with all your heart, with all your soul, and with all your mind and You shall love your neighbor as yourself." (Matthew 22:35-40, Mark 12:28-34, and Luke 10:27)

During parts of our journey through life I am sure you have already experienced some turbulence and we do expect there to be more turbulence upcoming. However, we are never alone no matter how shaky things may seem. God is with us whether we are in a season like Christmas or a season like Lent. When worn visibly our ashes also serve as a reminder to each other of our community traveling together in solidarity toward heaven, it is as if by looking at each other's foreheads we knew who is in the same "flight" without a doubt. During this day especially, where we might visibly see our brothers and sisters in Christ, let us greet each other with peace and an extra sincere "God bless you".

 Let us embark on this year's Lenten journey together as a Church, and pray for each other to finish with the graces that our Lord wishes to give us. May we experience God's loving embrace in our lives this Lent more so than any other Lent.



During this Lent we would like to unite in prayer for the many youth ministers that serve arduously in our Church. As well as for the youth they have been entrusted with. We ask this through the intercession of our newly beatified saint, Blessed Carlo Acutis. 
O God, Our Father, thank you for giving us Carlo as a model of life for the youth, and a message of love for everyone. You made him fall in love with your Son Jesus, making the Eucharist his "highway to heaven."You gave him Mary, as a beloved Mother, and with the Rosary you made him cantor of her tenderness.  Accept his prayer for us. Look especially at the poor, that he loved and helped. Today I especially pray, through his intercession, for (mention here a youth minister or youth you know from your parish) that they may receive the grace they need. Fulfill our joy O Lord that one day by elevating Carlo among the saints of your Holy Church, his smile may continue to shine for us, for the glory of your name. Amen.
Our Father, Hail Mary, Glory be
Blessed Carlo Acutis, pray for us!




What do you seek? This Lent explore the deepest questions of the human heart: What is that deep longing in our hearts all about? We're all living for something, and we all strive for that something out there that is ultimately going to make us happy. But what is it? For some, this question is on their minds every day. For others, life goes by in a flash without even asking the question.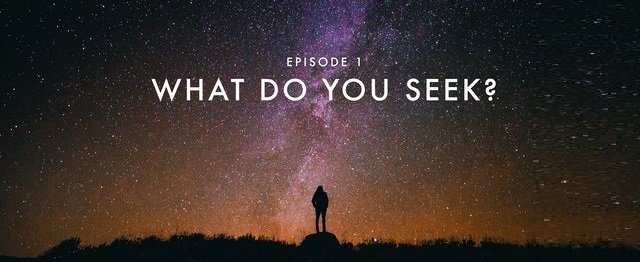 The SEARCH guides you through the great big story of everything, as astrophysicists, psychologists, neuroscientists, artists, chemists and professors all point to one big conclusion: Jesus Christ, and the Catholic Church. Gather together with your family, parish ministry group, or friends and begin this search! Click here.


______________________
Office of Adult Faith Formation
Archny.org/adult-faith-formation
AdultFaithFormation@Archny.org
646-794-2581  







Miércoles de Ceniza

Tú, en cambio, cuando ayunes, perfúmate la cabeza y lávate la cara, para que no sepa la gente que estás ayunando, sino tu Padre, que está en lo secreto; y tu Padre, que ve lo secreto, te recompensará'' Del Evangelio de hoy, Mt 6, 1-6. 16-18.

Si alguna vez ha realizado un viaje en avión, es posible que esté de acuerdo en que el aeropuerto es la parte menos agradable del viaje. Desde la registración, presentar documentación, pasar por seguridad, lidiar con las maletas y por supuesto, toda la espera...y eso si es que las maletas no se pasan de libras. En cierto modo, el viaje comienza incluso antes de salir de casa y puede ser muy incómodo y agotador, pero sabemos que valdrá la pena cuando pensamos en el destino al que vamos. 

Hoy recibimos las cenizas comenzando nuestro camino cuaresmal. Las cenizas nos recuerdan nuestra mortalidad y nuestro mayor viaje al cielo. Al igual que el aeropuerto, a veces puede ser un desafío, pero el destino será satisfactorio tambien. La Cuaresma es una época de preparación y recogimiento en la que se nos recuerda cómo viajar mejor por la vida en nuestro camino al cielo. Para ayudarnos a mostrar la forma en que nuestra Iglesia nos ofrece las herramientas del ayuno, la oración y la limosna. El ayuno es una forma de vaciarnos y hacer espacio para lo que el Señor desea darnos. A través de la oración nos abrimos y expresamos nuestro deseo de recibir más del Señor. En tercer lugar, la limosna nos permite servir a los demás de una manera generosa y gratificante para el Señor. Las tres herramientas, ayuno, oración y limosna, nos ayudan a vivir los dos mandamientos más importantes: "Amarás al Señor tu Dios con todo tu corazón, con toda tu alma y con toda tu mente y amarás a tu prójimo como a ti mismo ". (Mt 22: 35-40, Mc 12: 28-34 y Lc 10:27)

Durante partes de nuestro viaje por la vida, estoy seguro de que ya ha experimentado algunas turbulencias y es posible que hayan más turbulencias por venir. Sin embargo, nunca estamos solos, no importa cuán inestables puedan parecer las cosas, Dios está con nosotros ya sea que estemos en una temporada como la Navidad o en una temporada como la de Cuaresma. De una manera más visible,  nuestras cenizas también sirven como recordatorio para saber quienes son los otros pasajeros que van en el mismo "vuelo", y así poder viajar juntos en solidaridad hacia el cielo. Especialmente durante este día, donde podemos ver a nuestros hermanos y hermanas en Cristo, no dudemos en saludar con un sincero "Dios los bendiga".

Embarquemos juntos como Iglesia en la jornada de Cuaresma de este año, y oremos unos por otros para obtener las gracias que nuestro Señor desea darnos y así podamos experimentar el abrazo amoroso de Dios en nuestras vidas esta Cuaresma más que cualquier otra Cuaresma.



Durante esta Cuaresma nos gustaría unirnos en oración por los líderes juveniles que sirven arduamente en nuestra Iglesia. Así como por la juventud que se les ha confiado. Pedimos esto por medio de la intercesión del Beato Carlo Acutis.
Oh Dios, Padre Nuestro, gracias por darnos a Carlo como modelo de vida para los jóvenes y mensaje de amor para todos. Lo hiciste enamorarse de tu Hijo Jesús, haciendo de la Eucaristía su "camino al cielo". Le diste a María, como Madre amada, y con el Rosario lo hiciste cantor de su ternura. Acepta su oración por nosotros. Mira especialmente a los pobres, a los que amó y ayudó. Hoy rezo especialmente, a través de su intercesión, por (mencione aquí un ministro de jóvenes o un joven que conozca de su parroquia) para que puedan recibir la gracia que necesitan. Llenanos de alegría, Señor, que un día, elevando a Carlo entre los santos de tu Santa Iglesia, su sonrisa siga brillando para nosotros, para la gloria de tu nombre. Amén.
Padre nuestro, Ave María, Gloria
Beato Carlo Acutis, ¡Ruega por nosotros!





¿Qué buscas? Esta Cuaresma explora las preguntas más profundas del corazón humano: ¿Qué es ese profundo anhelo en nuestros corazones? Todos vivimos por algo, y nos esforzamos en encontrar ese algo fuera de nosotros, pensando que en última instancia nos hará felices. Pero ¿qué es ese algo? Algunos se lo preguntan a diario. A otros se les va la vida en un abrir y cerrar de ojos, y ni siquiera se lo llegan a preguntar.


La BÚSQUEDA lo guía a través de la gran gran historia de todo, ya que astrofísicos, psicólogos, neurocientíficos, artistas, químicos y profesores apuntan a una gran conclusión: Jesucristo y la Iglesia Católica. ¡Reúnase con su familia, grupo parroquial o amigos y comience esta búsqueda! Haga clic aquí.


________________________
Oficina de Formación de Fe para Adultos
Archny.org/adultfaithformation
AdultFaithFormation@Archny.org
646-794-2581     


Sent by Office of Adult Faith Formation